The Village of Audubon Lakes (8th Filing) lies along the 12th through 17th holes and feature some of the most beautiful views
in the development. The lots range in size from .37 to 1.22 acres and golf course, lake and interior lots are available
with average frontages of 90' to 100'. Ask for a golf cart tour of the area to appreciate its true beauty.
Available Lots for Sale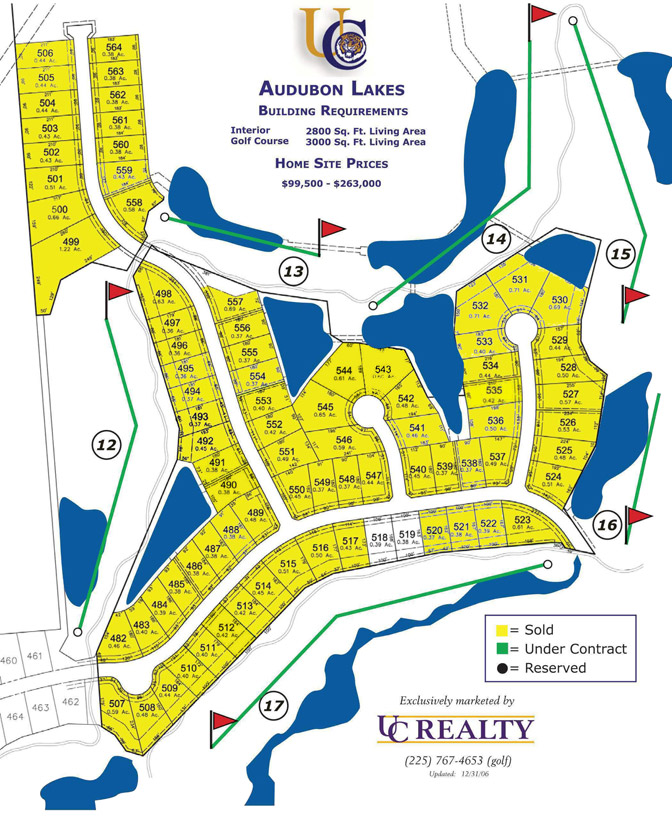 Audubon Lakes Building Requirements
Interior: 2,800 Sq. Ft. Living Area
Golf Course: 3,000 Sq. Ft. Living Area

| Lot Number | Acres | Price |
| --- | --- | --- |
| 518 | 0.39 | SOLD |
| 519 | 0.38 | SOLD |
| 520 | 0.37 | SOLD |
| 521 | 0.38 | SOLD |
| 522 | 0.39 | SOLD |
| 531 | 0.70 | SOLD |